Engilis, Payne, Kmetz & Daley CPA's
425 University Ave., Suite 100
Sacramento, CA 95825

Telephone:

916.920.1202

FAX:

916.920.1398

E-mail: info@epkdcpa.com
WELCOME
Engilis, Payne, Kmetz & Daley is a certified public accounting firm located in Sacramento, California. We provide accounting, auditing, tax and management consulting services to businesses and individuals.

We serve a broad range of individual and business clients and have concentrated on serving automobile dealerships for over thirty years.  We currently serve a clientele of approximately sixty dealerships primarily located in California and northern Nevada.

Engilis, Payne, Kmetz & Daley is committed to high quality timely service. Our active involvement combined with our extensive knowledge allows us to provide a consistently high level of expertise in a responsive manner.  We consider our relationship with the client to be that of a team member committed to their business and personal financial success.

If you would like to consider us for your team, please contact us.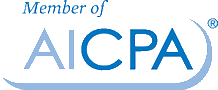 American Institute of Certified Public Accountants California Society of Certified Public Accountants